ACC Club News
Our newswire covers club news and local tournaments as well as any particularly unique or interesting chess articles, videos and other items from around the web. We leave coverage of most other national and international events to TWIC, Chessbase and others, though we do cover really big events.
ACC Online:
For regular club news and announcements, send an e-mail to chrisney2@gmail.com to receive our semi-monthly newsletter.
NOTE: Have you read a poorly written sentence? Find a bad link? Are we missing important material? Please raise these issues with us at: chrisney2@gmail.com.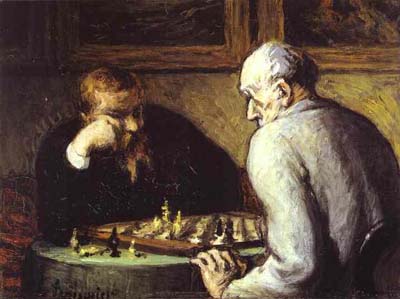 July 4 – August 11, 2017
Bobby Fischer in Iceland – 45 years ago; Frederic Friedel; ChessBase
In the final week of June 1972 the chess world was in turmoil. The match between World Champion Boris Spassky and his challenger Bobby Fischer was scheduled to begin, in the Icelandic capital of Reykjavik, on July 1st. But there was no sign of Fischer. The opening ceremony took place without him, and the first game, scheduled for July 2nd, was postponed. Then finally, in the early hours of July 4th, Fischer arrived. Frederic Friedel narrates.
More installments:
Segment #2
Segment #3
Segment #4
Segment #5
Segment #6
Segment #7
Segment #8
Segment #9
August 10, 2017
Frank Marshall's 140th Anniversary; Andre Schulz; ChessBase
American Frank Marshall was born 140 years ago today. Marshall was an ingenious chess gentleman who enriched opening theory with gambits and immortalised himself with many splendid combinations.
August 10, 2017
World Chess wants to hook up grandmasters to heart monitors to make matches 'more exciting'; By Marissa Payne; Washington Post
Watching two grandmasters play chess can be a tedious affair, especially for those unfamiliar with the nuances of the game. But now organizers of the World Chess Championship, the game's largest and most prestigious event, have come up with a plan to make it more exciting for spectators — strap biometric monitors to the players.
August 10, 2017
Awonder Liang Now World's Youngest Grandmaster; By Sam Copeland; Chess.com
FIDE has confirmed Awonder Liang's grandmaster title by written resolution. This makes the 14-year-old American the 10th youngest grandmaster of all time, and the youngest in the world today.
August 10, 2017
Emanuel Lasker's Greatest Hits; By Jeremy Silman; Chess.com
Though Lasker was one of the greatest tacticians in history, and though he was also one of the best endgame players ever, his style was all about pressure. He loved to drag himself and his opponents to the edge of a precipice since he knew that most of his opponents couldn't handle the slippery slope Lasker created. In most cases his opponents simply wilted and, in the end, capitulated in the face of Lasker's superior mind and iron will.
August 4, 2017
Beat Your Opponent by Retreating!; By Jeremy Silman; Chess.com
In general, amateur chess players do their best to push their pieces forward and attack. However, sometimes they think they have to retreat due to the opponent threatening something or starting to take over the game (I said "think" because in many cases threats aren't threats at all, and retreat is often unnecessary). In fact, amateurs retreat in fear more often than you would imagine, and they react all the time, even though the reaction is counterproductive.
August 1, 2017
Fedoseev on Dortmund and his World Cup dreams; By Colin McGourty; Chess24
22-year old Russian Grandmaster Vladimir Fedoseev has had a spectacular year, climbing 73 rating points and 68 places since January to reach 2731 and 28th place on the August FIDE rating list. He recently finished 2nd in Dortmund after beating Vladimir Kramnik in the first round and talked about his performance in an interview with Sport-Express. He revealed he has a two-year plan to break into the Top 10, but is also dreaming of qualifying for the Candidates Tournament from the World Cup in one month's time.
July 26, 2017
The Chess Guessing Game; By Rune Vik-Hansen; Chess.com
In our previous installment, we discussed the concept of pattern recognition and this time we present a method for developing overall chess skills without having to rely on static generalizations or idealized simplicity (patterns).Playing chess requires a variety of skills and miracles both for our positional and general chess understanding: the guessing game, where we take an annotated game of a strong chess player and try to guess the moves played one-by-one.
July 24, 2017
"Women's chess": A misleading and counterproductive label; By Alisa Melekhina; ChessBase
The label has settled into chess parlance, but its usage is a disservice to the inherent meritocracy of chess that all players appreciate. FM Alisa Melekhina argues it's time to let the term "women's chess" fade into our patriarchal past.
July 20, 2017
Precision count on Playchess; By Frederic Friedel; ChessBase
Some of you may not have noticed: in our live broadcast of international tournaments, when computer analysis is added to the games, there are "precision" statistics given at the end of the notes. They give the percentage of relevant (non-forced) moves that are identical with the ones a top chess engine would play. In top events we find correlations between 15% and 97%. You can compare the level of precision of different players, and also look for suspicious values. Here's how, and why you should care.
July 19, 2017
Help Nino Khurtsidze overcome cancer; By Sagar Shah; ChessBase
Top Georgian player Nino Khurtsidze is fighting cancer. She underwent surgery in Germany and now has to undergo five rounds of chemotherapy. The total cost is beyond what she can afford. Her friends have asked the chess community to support her efforts to overcome the situation and return to the chess board.
July 18, 2017
Alexander Morozevich turns 40; By Staff; Russian Chess Federation
Today, Alexander Morozevich celebrates his 40th birthday. Morozevich is one of the most original grandmasters in the chess scene and was in his best year, 2008, number two in the World Cup. The Russian Chess Association honors the anniversary with a portrait.
July 13, 2017
Passionate About Squares: Oddities; By Jeremy Silman; Chess.com
In this article we'll take a look at "deep squares" (6th, 7th, and even the 8th!). So far we've used knights as the conqueror of squares, and most of the games will indeed highlight knights. However, this time I'll also give examples of bishops moving into holes in the enemy camp, and even a rook.
July 11, 2017
Jerusalem Hosts the National Cup Games; By Yochanan Afek; ChessBase
National Cup games, in chess and in other sports, are usually run in a "knock out" system with half of the remaining competitors eliminated in each round. For already more than a generation, Israeli chess has been adopting a more innovative and dynamic method to run this traditional enterprise. At the end of the league season, 40 teams from the top divisions regroup for a day of real fun: A five-round rapid Swiss competition with almost all the country's top players taking part.
July 11, 2017
25 years in Dortmund for Vladimir Kramnik; By Johannes Fischer; ChessBase
In a few days the Sparkassen Chess Meeting 2017 will begin in Dortmund. As always, it is a strong Grandmaster tournament but this year it is dedicated to Vladimir Kramnik, with good reason: Dortmund and the former World Championship have a long and special relationship.
July 6, 2017
World Champions: Exercises in Style; By Johannes Fischer; ChessBase
World Champions have style. At least, this is often claimed. Kasparov loved to attack, Karpov excelled in prophylaxis, Capablanca liked positional play crowned by a "petite combinaison", Tal loved intuitive sacrifices while Botvinnik preferred clear strategic plans. But do you recognize the style of the World Champions when you see only the moves of their games? Try it out!
More installments:
Segment #2
Segment #3
Segment #4
Segment #5
Segment #6
July 6, 2017
Some dramatic games you may have missed; By Colin McGourty; Chess24
The Grand Chess Tour recently took over chess coverage for two weeks (and with Garry Kasparov playing in St. Louis they've snatched a couple of days more!) so we'd like to take a brief look at some of the other action you may have missed. Queens were sacrificed with abandon at the Dutch Championship, a 10-year-old beat an experienced grandmaster in Corsica, 17-year-old Zhansaya Abdumalik beat three GMs to score her first GM norm at the World Open, Anatoly Karpov and other legends were in action in Spain and there's been some wild chess at the Russian Higher League.
July 6, 2017
Garry Kasparov returns to chess for US tournament; By Staff; Guardian
Former world chess champion Garry Kasparov is coming out of retirement to play in a US tournament next month, organisers have said. Kasparov, who dominated chess for more than 15 years, will compete against nine top players in St Louis, Missouri. "Ready to see if I remember how to move the pieces! Will I be able to announce my re-retirement afterwards if not?!," Kasparov tweeted sardonically.
July 5, 2017
Pattern recognition and pawn structures; By Matthew Sadler; ChessBase from NIC
In the recent issue of New in Chess magazine GM Matthew Sadler, having switched jobs and looking for a low-effort way to keep his feeling for chess alive, watched some ChessBase DVDs on positional themes. He started with Sergei Tiviakov and progressed to Adrian Mikhalchishin, whom he calls "an entertaining and lively host ... who kept me thoroughly entertained all through the many hours of content. He does however make tactical mistakes, caused by the author's unbridled enthusiasm. Still: definitely a series worth consideration.
July 4, 2017
Bobby Fischer in Iceland – 45 years ago; By Frederic Friedel; ChessBase
In the final week of June 1972 the chess world was in turmoil. The match between World Champion Boris Spassky and his challenger Bobby Fischer was scheduled to begin, in the Icelandic capital of Reykjavik, on July 1st. But there was no sign of Fischer. The opening ceremony took place without him, and the first game, scheduled for July 2nd, was postponed. Then finally, in the early hours of July 4th, Fischer arrived. Frederic Friedel narrates.
July 2, 2017
When Chess Legends Play Against Their Own Openings; By Gregory Serper; Chess.com
There are many openings in chess that were named after chess players who invented or make them popular. But what happens when such a chess player is forced to play against his own opening? When we study such games we can expect some opening revelations because who knows how to refute an opening better than the inventor himself?
June 29, 2017
I'm Still Passionate About Squares; By Jeremy Silman; Chess.com
In my first "Passionate About Squares" article I demonstrated how important it is to create weak squares in the enemy camp (often referred to as "holes"). In many cases putting one's pieces (knights in particular) on these holes give you a serious positional plus. However, the piece living in the weak square is sometimes so powerful (think of Zeus throwing lightning bolts) that it convinces the whole army to start an attack against the enemy king.
June 25, 2017
Kramnik on Carlsen's slump & the Candidates Race; By Colin McGourty; Chess24
Vladimir Kramnik turned 42 today, and the former World Champion did so as the no. 2 rated player on the live rating list after beating World Champion Magnus Carlsen in Altibox Norway Chess. In an interview afterwards he talked about the slump in form of both Magnus and his recent challenger Sergey Karjakin and also discussed his own hopes of qualifying for another World Championship match.
June 22, 2017
I'm Passionate About Squares; By Jeremy Silman; Chess.com
Many chess players have a limited understanding of the game. They think it's all about mating the enemy king. They think it's all about tactics and attack. They think it's about creating threats. Of course, all these things are indeed part of chess, but there is so much more. And it's these "other" things that turn a random "threat and tactics" player into a person who stands above the masses.
June 20, 2017
Kasparov on hand for Paris Grand Chess Tour launch; By Colin McGourty; Chess24
Garry Kasparov was again on hand as the 2017 Grand Chess Tour was launched in Paris on Tuesday. Magnus Carlsen tops the 10-player field for the Paris stage of the series, where he'll face tough competition from tour regulars Nakamura, So, MVL, Karjakin and Caruana as well as wildcards Grischuk, Mamedyarov, Topalov and Bacrot. Three days of rapid chess begin on Wednesday to be followed by blitz over the weekend, with $150,000 and tour points at stake.
June 20, 2017
Chess moves help Iraqi refugees; By Robert Cole; ChessBase
For over a year the city of Mosul, a major city in northern Iraq, has been under siege by the Iraqi army, which is trying to dislodge the militant forces of ISIS. The civil population is suffering unimaginable horrors, with 100,000 currently trapped in the final assault of the Old City. To help refugees overcome trauma and grief the British NGO AMAR arranged a three-day chess encounter with two Azerbaijani grandmasters in Dohuk, less than 75 kilometres from Mosul.
June 20, 2017
Interview: 12-yr old Nihal Sarin; John-Paul Wallace; ChessBase from Chess Magazine
"I had the pleasure of first meeting Nihal in Stockholm at the end of last year," writes John-Paul Wallace. "He looked even younger than his tender age of 12, but it was immediately clear that he was a powerful chess player. A few days after this event I conducted a Skype interview with Nihal. As I think you will see, he is a very humble young man and undoubtedly he has a fantastic future ahead of him. I wish him all the best!" Interview in the June issue of CHESS Magazine.
ARCHIVES: Older Articles Have ... Moved.