ACC Club News
Our newswire covers club news and local tournaments as well as any particularly unique or interesting chess articles, videos and other items from around the web. We leave coverage of most other national and international events to TWIC, Chessbase and others, though we do cover really big events.
ACC Online:
For regular club news and announcements, send an e-mail to chrisney2@gmail.com to receive our semi-monthly newsletter.
NOTE: Have you read a poorly written sentence? Find a bad link? Are we missing important material? Please raise these issues with us at: chrisney2@gmail.com.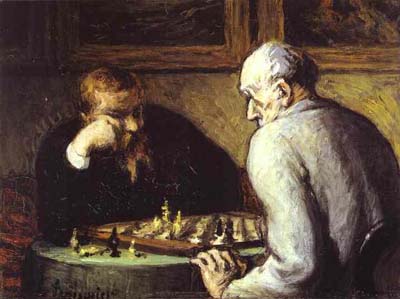 July 4 – September 7, 2017
Bobby Fischer in Iceland – 45 years ago; Frederic Friedel; ChessBase
In the final week of June 1972 the chess world was in turmoil. The match between World Champion Boris Spassky and his challenger Bobby Fischer was scheduled to begin, in the Icelandic capital of Reykjavik, on July 1st. But there was no sign of Fischer. The opening ceremony took place without him, and the first game, scheduled for July 2nd, was postponed. Then finally, in the early hours of July 4th, Fischer arrived. Frederic Friedel narrates.
More installments:
Segment #2
Segment #3
Segment #4
Segment #5
Segment #6
Segment #7
Segment #8
Segment #9
Segment #10
Segment #11
Segment #12
Segment #13
Segment #14
August 30
Chess Olympiads: Havana '66; Avatar: "Batgirl"; Chess.com
A look at the Chess Olympiad held in Havana in 1966. Amongst a slew of photographs, it includes a history of chess sponsorship in Cuba, a review of the global political context, a brief recap of outcomes as well as post-event perspectives from Larry Evans and Viktor Korchnoi, and then wraps up with a FBI report on Bobby Fischer. Its an interesting snapshot of mid-60s politics and chess.
August 30
Averbakh, Spassky, Karjakin & 4-year-old Misha; Colin McGourty; Chess24
The world's oldest grandmaster, 95-year-old Yuri Averbakh, played 4-year-old child star Misha Osipov yesterday, while Sergey Karjakin gave a simultaneous display and 80-year-old former World Champion Boris Spassky looked on. The remarkable meeting of the chess generations took place as part of a Day of Chess in the Ostankino TV studios in Moscow, helping ensure it was covered heavily in the Russian media.
August 29
Chess without borders; Marco Baldauf; ChessBase
"Schach ohne Grenzen" ("Chess without limits" or "Chess without borders") is the confident name and motto of a young club from Kufstein/Tyrol in Austria. The club wants to promote chess in general and junior chess in particular. This summer the club organised its fifth "Chess and Adventure Camp". Almost 90 kids took part.
August 28
Play Chess, Win Wine, And 9 Other Stories You Missed; Mike Klein; Chess.com
Summer is not the time for pros to take a vacation. With tournaments in Paris, Leuven, Biel, St. Louis, Dortmund, Danzhou, Geneva, Khanty-Mansiysk, and many others, the news section has been crowded with tales of 2700s and 2800s plying their trade. That's left a lot of other chess news stories in the file cabinet, and this edition of in other newsis the largest yet. Here are 10 topics from the last month that you may have missed.
August 27
Why Was Kasparov Deep Thinking?; Gregory Serper; Chess.com
In last week's article we stated the obvious fact that the Saint Louis Rapid and Blitz tournament was effectively ruined for Kasparov by his extremely poor time management. Today we'll try to figure out how such an experienced player like Kasparov could get himself in those extreme time troubles in every single game!
More Kasparov:
Chess.com
August 24
Kasparov in St. Louis: a Closer Look; Marco Baldauf; ChessBase
In 2005 Garry Kasparov, World Champion from 1985 to 2000 and arguably the best player of all times, withdrew from tournament chess. At the Grand Chess Tour Rapid- and Blitz Tournament in Saint Louis in August 2017 he dared a comeback and played a serious tournament again. His final score of 13.0/27 indicates that he was not as dominant as he used to be - but how good did he play, how good was his opening repertoire and did he miss chances? Let's take a closer look.
July 6 - August 23, 2017
World Champions: Exercises in Style; By Johannes Fischer; ChessBase
World Champions have style. At least, this is often claimed. Kasparov loved to attack, Karpov excelled in prophylaxis, Capablanca liked positional play crowned by a "petite combinaison", Tal loved intuitive sacrifices while Botvinnik preferred clear strategic plans. But do you recognize the style of the World Champions when you see only the moves of their games? Try it out!
More installments:
Segment #2 - Solutions
Segment #3
Segment #4 - Solutions
Segment #5
Segment #6 - Solutions
Segment #7

August 20
Remembering Rudolf Spielmann; Johannes Fischer; ChessBase
The Austrian Rudolf Spielmann was a brilliant attacking player and a predecessor of Mihail Tal. His book "Richtig Opfern!" (The Art of Sacrifice in Chess) is considered to be a classic of attacking chess. Spielmann died under tragic circumstances on 20. August 1942, 75 years ago.
August 17
Reader Questions, Gripes, And Advice; Jeremy Silman; Chess.com
I used to do a lot of reader question columns but, for some reason, I haven't done it in a long time. Why, I don't know. However, I'm finally in the mood to discuss some of the Chess.com members' thoughts.
August 16
The Man Who Built The Chess Machine; Jimmy Soni; Chess.com
If anyone has a claim to be considered the founder of the information age, Claude Shannondoes. In his groundbreaking work at the intersections of mathematics, engineering, and computer science, Shannon (1916-2001) laid the theoretical groundwork that made modern digital computers possible.
August 13
Indian 12-year-old prodigy crosses 2500; Sagar Shah; ChessBase
On 10th of August, R. Praggnanandhaa turned 12 years old, and crossed 2500 FIDE Elo. He has an opportunity to go after Sergey Karjakin's record as the youngest grandmaster ever. In Vlissingen, in the Zeeland province of southwest Netherlands last week, he dominated a simultaneous exhibition, scoring 20-0, then played the annual HZ Tournament there, narrowly missing a GM-norm.
August 10, 2017
Frank Marshall's 140th Anniversary; Andre Schulz; ChessBase
American Frank Marshall was born 140 years ago today. Marshall was an ingenious chess gentleman who enriched opening theory with gambits and immortalised himself with many splendid combinations.
August 10, 2017
World Chess wants to hook up grandmasters to heart monitors to make matches 'more exciting'; By Marissa Payne; Washington Post
Watching two grandmasters play chess can be a tedious affair, especially for those unfamiliar with the nuances of the game. But now organizers of the World Chess Championship, the game's largest and most prestigious event, have come up with a plan to make it more exciting for spectators — strap biometric monitors to the players.
August 10, 2017
Awonder Liang Now World's Youngest Grandmaster; By Sam Copeland; Chess.com
FIDE has confirmed Awonder Liang's grandmaster title by written resolution. This makes the 14-year-old American the 10th youngest grandmaster of all time, and the youngest in the world today.
August 10, 2017
Emanuel Lasker's Greatest Hits; By Jeremy Silman; Chess.com
Though Lasker was one of the greatest tacticians in history, and though he was also one of the best endgame players ever, his style was all about pressure. He loved to drag himself and his opponents to the edge of a precipice since he knew that most of his opponents couldn't handle the slippery slope Lasker created. In most cases his opponents simply wilted and, in the end, capitulated in the face of Lasker's superior mind and iron will.
August 4, 2017
Beat Your Opponent by Retreating!; By Jeremy Silman; Chess.com
In general, amateur chess players do their best to push their pieces forward and attack. However, sometimes they think they have to retreat due to the opponent threatening something or starting to take over the game (I said "think" because in many cases threats aren't threats at all, and retreat is often unnecessary). In fact, amateurs retreat in fear more often than you would imagine, and they react all the time, even though the reaction is counterproductive.
August 1, 2017
Fedoseev on Dortmund and his World Cup dreams; By Colin McGourty; Chess24
22-year old Russian Grandmaster Vladimir Fedoseev has had a spectacular year, climbing 73 rating points and 68 places since January to reach 2731 and 28th place on the August FIDE rating list. He recently finished 2nd in Dortmund after beating Vladimir Kramnik in the first round and talked about his performance in an interview with Sport-Express. He revealed he has a two-year plan to break into the Top 10, but is also dreaming of qualifying for the Candidates Tournament from the World Cup in one month's time.
July 26, 2017
The Chess Guessing Game; By Rune Vik-Hansen; Chess.com
In our previous installment, we discussed the concept of pattern recognition and this time we present a method for developing overall chess skills without having to rely on static generalizations or idealized simplicity (patterns).Playing chess requires a variety of skills and miracles both for our positional and general chess understanding: the guessing game, where we take an annotated game of a strong chess player and try to guess the moves played one-by-one.
July 24, 2017
"Women's chess": A misleading and counterproductive label; By Alisa Melekhina; ChessBase
The label has settled into chess parlance, but its usage is a disservice to the inherent meritocracy of chess that all players appreciate. FM Alisa Melekhina argues it's time to let the term "women's chess" fade into our patriarchal past.
July 20, 2017
Precision count on Playchess; By Frederic Friedel; ChessBase
Some of you may not have noticed: in our live broadcast of international tournaments, when computer analysis is added to the games, there are "precision" statistics given at the end of the notes. They give the percentage of relevant (non-forced) moves that are identical with the ones a top chess engine would play. In top events we find correlations between 15% and 97%. You can compare the level of precision of different players, and also look for suspicious values. Here's how, and why you should care.
July 19, 2017
Help Nino Khurtsidze overcome cancer; By Sagar Shah; ChessBase
Top Georgian player Nino Khurtsidze is fighting cancer. She underwent surgery in Germany and now has to undergo five rounds of chemotherapy. The total cost is beyond what she can afford. Her friends have asked the chess community to support her efforts to overcome the situation and return to the chess board.
July 18, 2017
Alexander Morozevich turns 40; By Staff; Russian Chess Federation
Today, Alexander Morozevich celebrates his 40th birthday. Morozevich is one of the most original grandmasters in the chess scene and was in his best year, 2008, number two in the World Cup. The Russian Chess Association honors the anniversary with a portrait.
July 13, 2017
Passionate About Squares: Oddities; By Jeremy Silman; Chess.com
In this article we'll take a look at "deep squares" (6th, 7th, and even the 8th!). So far we've used knights as the conqueror of squares, and most of the games will indeed highlight knights. However, this time I'll also give examples of bishops moving into holes in the enemy camp, and even a rook.
July 11, 2017
Jerusalem Hosts the National Cup Games; By Yochanan Afek; ChessBase
National Cup games, in chess and in other sports, are usually run in a "knock out" system with half of the remaining competitors eliminated in each round. For already more than a generation, Israeli chess has been adopting a more innovative and dynamic method to run this traditional enterprise. At the end of the league season, 40 teams from the top divisions regroup for a day of real fun: A five-round rapid Swiss competition with almost all the country's top players taking part.
July 11, 2017
25 years in Dortmund for Vladimir Kramnik; By Johannes Fischer; ChessBase
In a few days the Sparkassen Chess Meeting 2017 will begin in Dortmund. As always, it is a strong Grandmaster tournament but this year it is dedicated to Vladimir Kramnik, with good reason: Dortmund and the former World Championship have a long and special relationship.
July 6, 2017
Some dramatic games you may have missed; By Colin McGourty; Chess24
The Grand Chess Tour recently took over chess coverage for two weeks (and with Garry Kasparov playing in St. Louis they've snatched a couple of days more!) so we'd like to take a brief look at some of the other action you may have missed. Queens were sacrificed with abandon at the Dutch Championship, a 10-year-old beat an experienced grandmaster in Corsica, 17-year-old Zhansaya Abdumalik beat three GMs to score her first GM norm at the World Open, Anatoly Karpov and other legends were in action in Spain and there's been some wild chess at the Russian Higher League.
July 6, 2017
Garry Kasparov returns to chess for US tournament; By Staff; Guardian
Former world chess champion Garry Kasparov is coming out of retirement to play in a US tournament next month, organisers have said. Kasparov, who dominated chess for more than 15 years, will compete against nine top players in St Louis, Missouri. "Ready to see if I remember how to move the pieces! Will I be able to announce my re-retirement afterwards if not?!," Kasparov tweeted sardonically.
July 5, 2017
Pattern recognition and pawn structures; By Matthew Sadler; ChessBase from NIC
In the recent issue of New in Chess magazine GM Matthew Sadler, having switched jobs and looking for a low-effort way to keep his feeling for chess alive, watched some ChessBase DVDs on positional themes. He started with Sergei Tiviakov and progressed to Adrian Mikhalchishin, whom he calls "an entertaining and lively host ... who kept me thoroughly entertained all through the many hours of content. He does however make tactical mistakes, caused by the author's unbridled enthusiasm. Still: definitely a series worth consideration.
July 4, 2017
Bobby Fischer in Iceland – 45 years ago; By Frederic Friedel; ChessBase
In the final week of June 1972 the chess world was in turmoil. The match between World Champion Boris Spassky and his challenger Bobby Fischer was scheduled to begin, in the Icelandic capital of Reykjavik, on July 1st. But there was no sign of Fischer. The opening ceremony took place without him, and the first game, scheduled for July 2nd, was postponed. Then finally, in the early hours of July 4th, Fischer arrived. Frederic Friedel narrates.
July 2, 2017
When Chess Legends Play Against Their Own Openings; By Gregory Serper; Chess.com
There are many openings in chess that were named after chess players who invented or make them popular. But what happens when such a chess player is forced to play against his own opening? When we study such games we can expect some opening revelations because who knows how to refute an opening better than the inventor himself?
ARCHIVES: Older Articles Have ... Moved.