ACC Club Officers
ACC would cease to exist without the contributions of behind-the-scenes officers and chess figures, such as:
John Campbell
ACC President Emeritus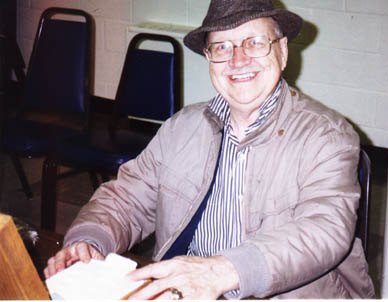 For too long in recent years, ACC was only kept alive by John's dedicated efforts. Even through several moves, John kept the club housed in quality venues. He is an "A" Player who became President in the late 1970's after joining in 1959. He is a several time Virginia Seniors Champion. He is also the long-time leader of the Arlington Argyles team of the DC Chess League. This octogenarian Texan is still going strong as ACC's inspirational leader. Recent pictures of John can be found below.
Adam Chrisney
ACC President/Treasurer
ACC Ladder/Tournament Director
ACC Webmaster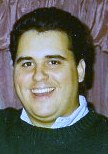 This "A" player helped Campbell revitalize the club in recent years. He became President in 2010 after joining the club in 2005. Monthly ACC tournaments, GM lectures and more have returned to ACC and the website and ACC's monthly newsletter have been rejuvenated under his direction. He is a member of Morphy's Mojos (of the DCCL), Captain of the Arlington Fury (of the DCCL) and a very active northern Virginia player. He's a recent (2011) Virginia State Amateur Champion. He was also elected President of the Virginia Chess Federation starting September 2013 and re-elected each year through to September 2018.
(Vacant)
ACC Secretary
Arthur Ehle
ACC Sergeant-at-Arms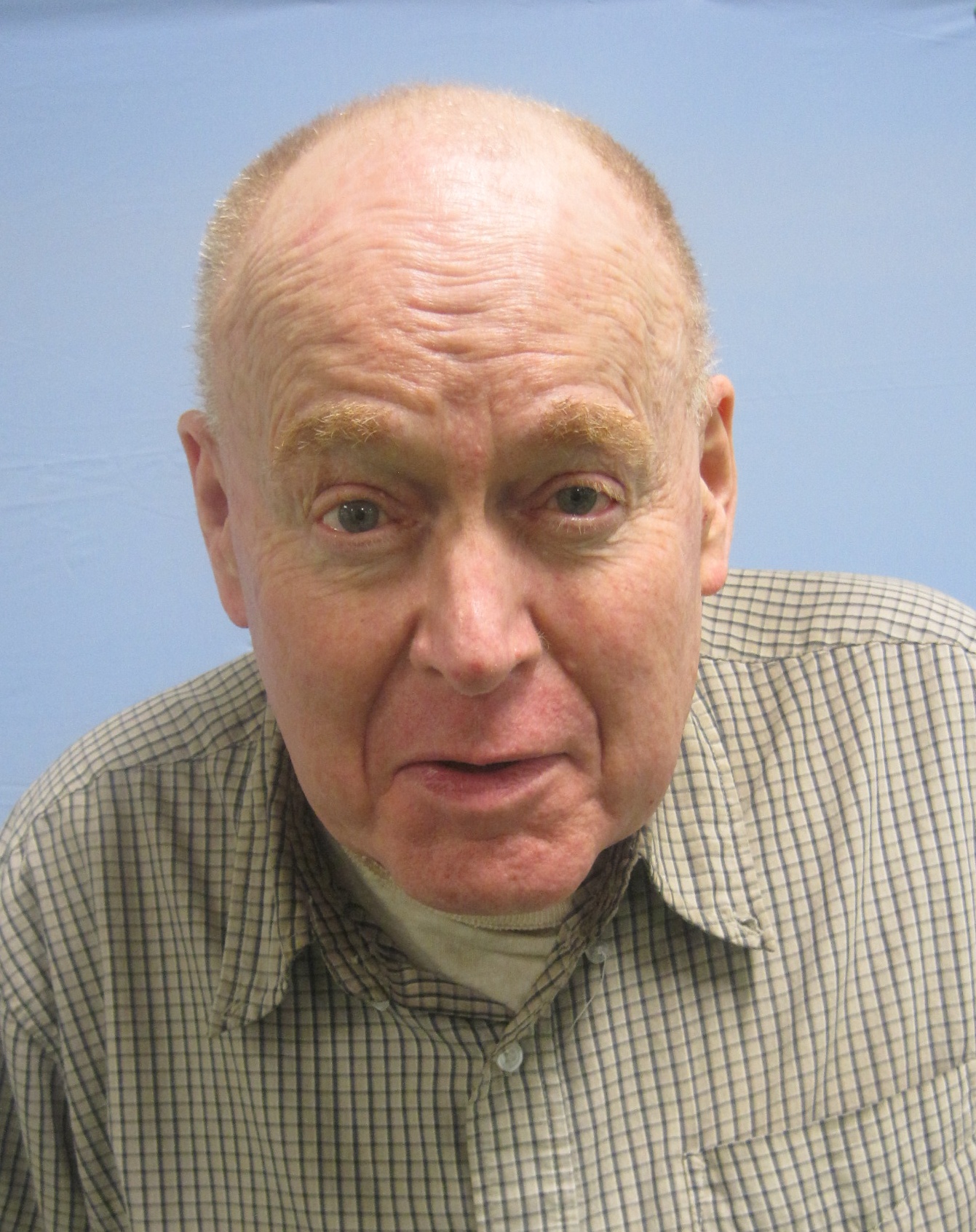 Long-time club member, "B" player and steward of the club. A former US Navy seaman, "Art" monitors and enforces decorum and etiquette at club meetings and events; amongst other club duties, he is also in charge of closing the club every Friday.
James K. Williams
ACC Editor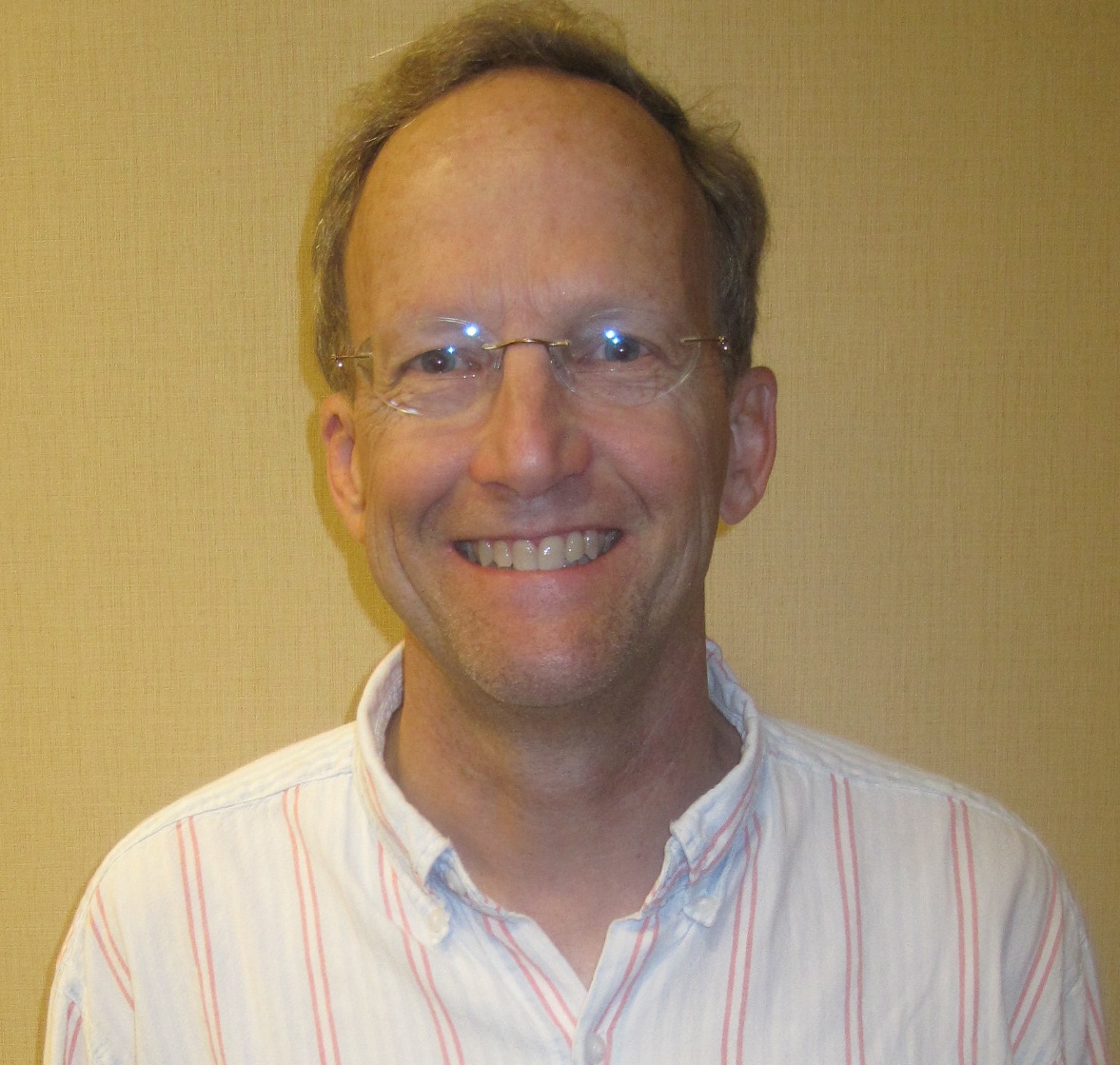 Long-time club member, "B" player and member of the Arlington Storm DCCL team. Jim is editor of the monthly ACC newsletter and other material on the website and in other club communications.
Karl Peterson
ACC Asst. Tournament Director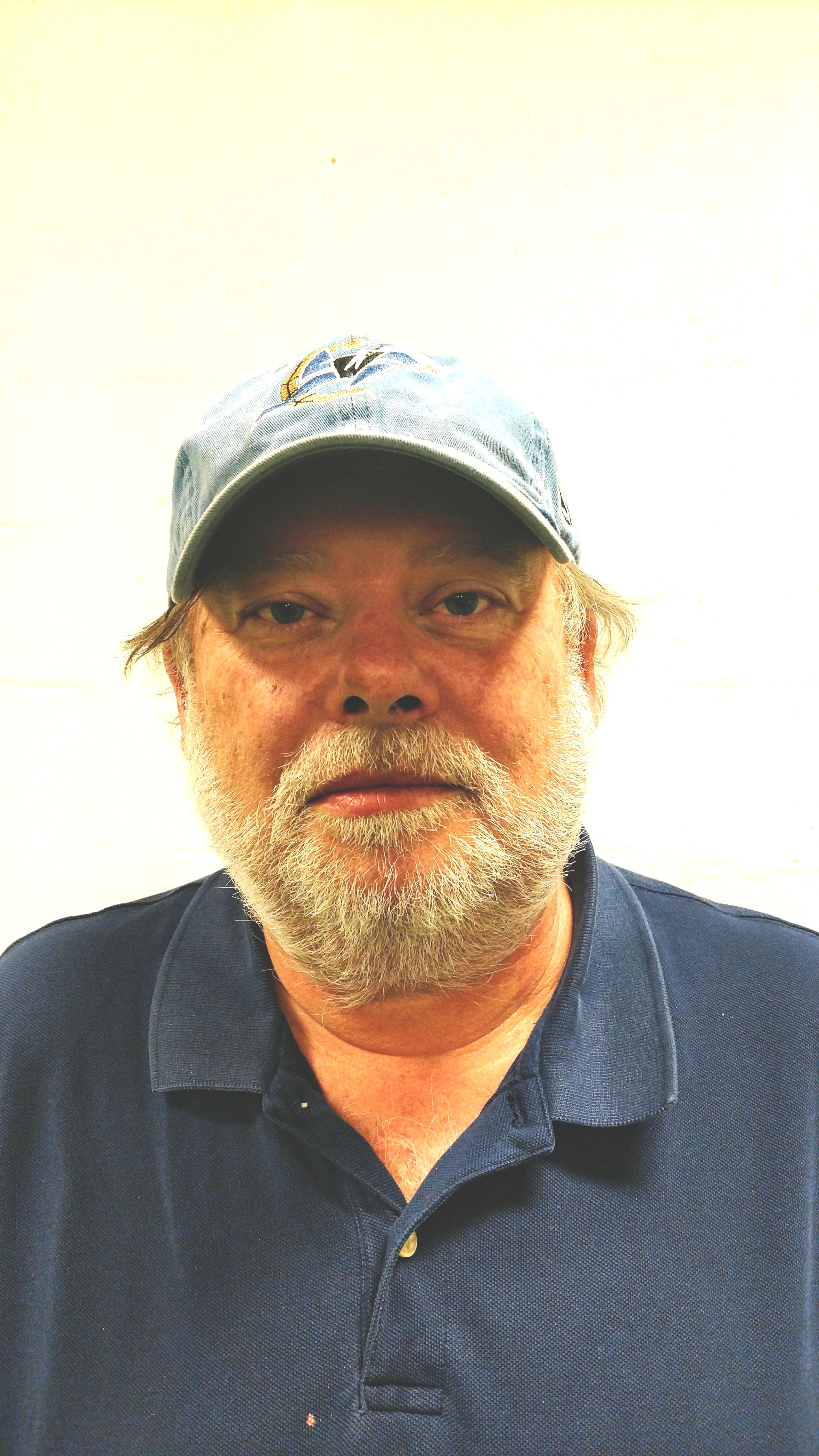 This "A" player is a member of Morphy's Mojos (of the DCCL), helps run ACC's tournament and other events and teaches scholastic players as part of the Snow Chess Academy.
---
Membership, ladder inquiries and all other questions about ACC should be directed by e-mail to: chrisney2@gmail.com
Also, for regular club announcements, please send an e-mail to chrisney2@gmail.com to receive our semi-monthly newsletter ... "ACC news on-line."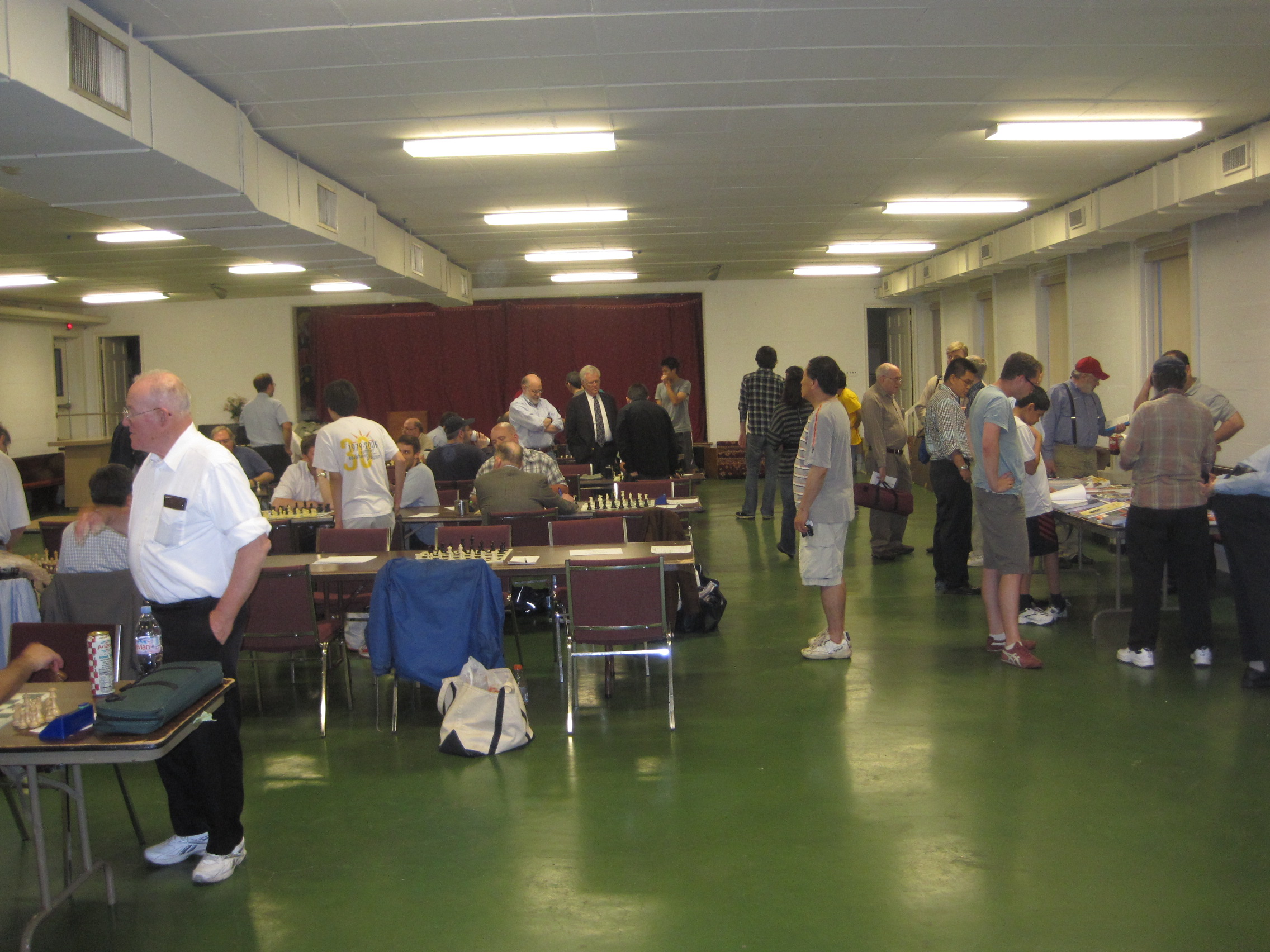 NOTE: Have you read a poorly written sentence? Find a bad link? Are we missing important material? Please raise these issues with us at: chrisney2@gmail.com.
Who's Who at ACC
The ACC membership is composed of many of the strongest players and other chess figures in the VA/DC/MD area to include former Virginia State Champions, a former Maryland State Champion, a former World Senior Champion, numerous GMs, IMs, FMs, in addition to fielding many repeat champion teams within the DC Chess League.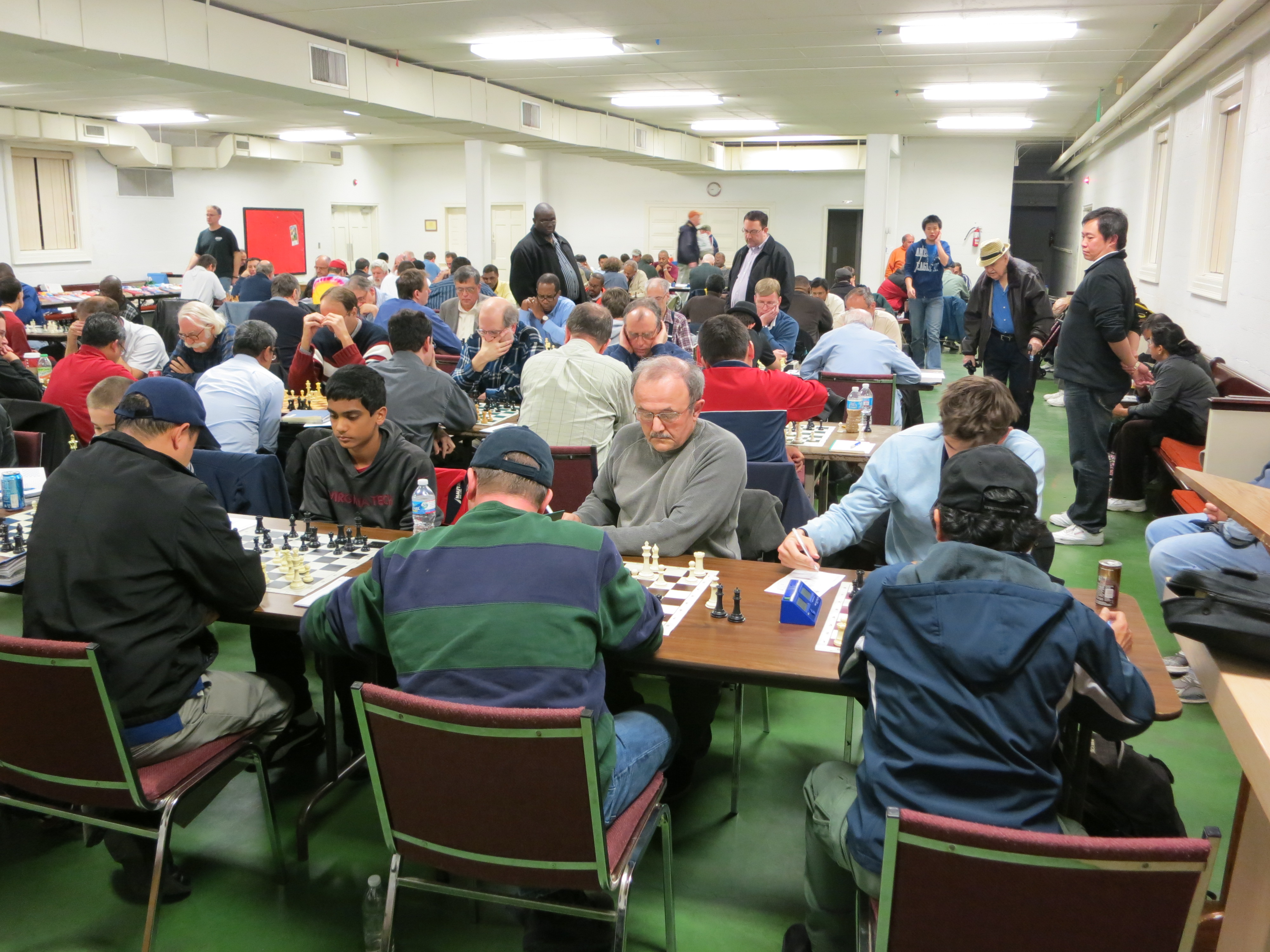 NTD Michael Atkins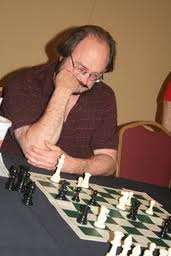 National tournament Director, FIDE Arbiter, USCF Region 3 (Baltimore to Richmond) Clearinghouse Director and long-time ACC club member. Mike was a long time officer of the Virginia Chess Federation and until recently organized the best-run tournaments in the DC Metropolitan area. He hung up those responsibilities in the last few years when he was first elected to the USCF Executive Board; he was recently re-elected to the board for a second term lasting through August 2016.
GM Larry Kaufman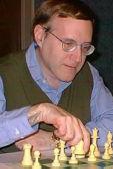 2008 World Senior Champion (in which he earned his GM title), former Maryland State Champion, multi-year ACC Club Champion, winner of numerous local/regional events, a member of the Arlington Kings of the DCCL and long-time club member. He also helped in the development and testing of the Rybka chess engine. Most recently, Larry is pairing up with the club to provide a monthly lecture as part of ACC's new GM Lecture Series.
NM Macon Shibut

National Master, Fide Master, 3 time VA State Champion, teacher, VCF officer and editor of the Virginia Chess Federation newsletter, chess lecturer and a long-time club member. He is a published chess author including "Paul Morphy and Evolution of Chess Theory." Macon also provides weekly lectures for Arlington senior players at a local Arlington senior center.
Andrew Rea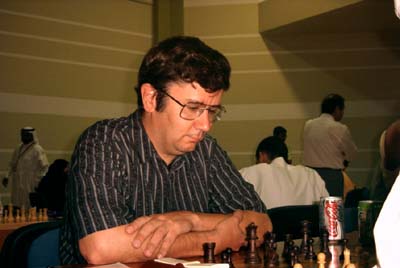 Andy was Virginia Chess Federation President for 2011 and 2012 and continues to serve as a VCF Board member through 2016. He is the manager of the VCF Cup Series - see VCF website for more details/results. He is also Captain of the Arlington Argyles of the DCCL and contributor to various web articles for ACC.
NM Andrew Samuelson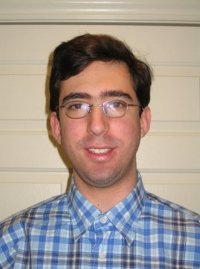 Another very active DC metro area player, Andy is a National Master and two-time Virginia State Champion. He is also a member of the Arlington Argyles of the DCCL and contributor to various web articles for ACC.
NM Geoff McKenna
Geoff is a four-time Virginia State Champion, a member of the Arlington Rooks of the DC Chess League and a long-time club member.
ACC's DC Chess League Teams
ACC has been associated with the D.C. Chess League (DCCL) since its creation in the 1950's. ACC has won more league honors than any other area club. Under the DCCL, club-sponsored teams compete against teams from other DC metropolitan area clubs. Open and Class B teams compete about once a month. This provides a local opportunity to watch high-quality chess games !!
For specific DCCL documents and links, use the following:
Main DCCL webpage;
DCCL Match Report Form;
Current Schedule;
League Rules;
League Blog;
Following are a list of ACC's teams including team captains, common players, and team photos:
Arlington Argyles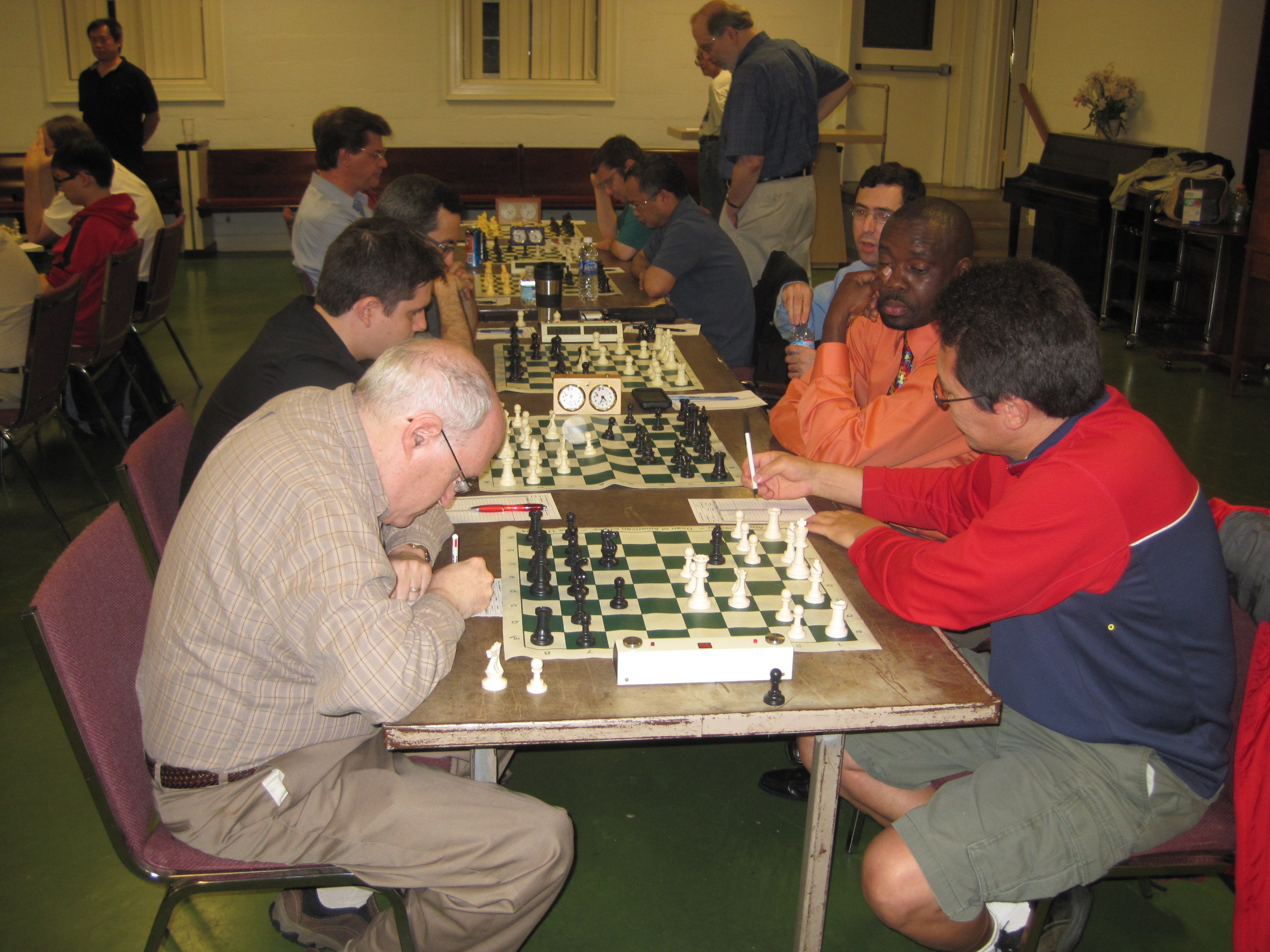 CAPTAIN: Andrew Rea.
MAIN PLAYERS: Teghshuren Enkhbat, Andrew Samuelson, Geoff McKenna, Allan Savage, Steve Greanias, E. Bok Victoria, William Marcelino, and Tamara Balkhamishvili.








Coral Reef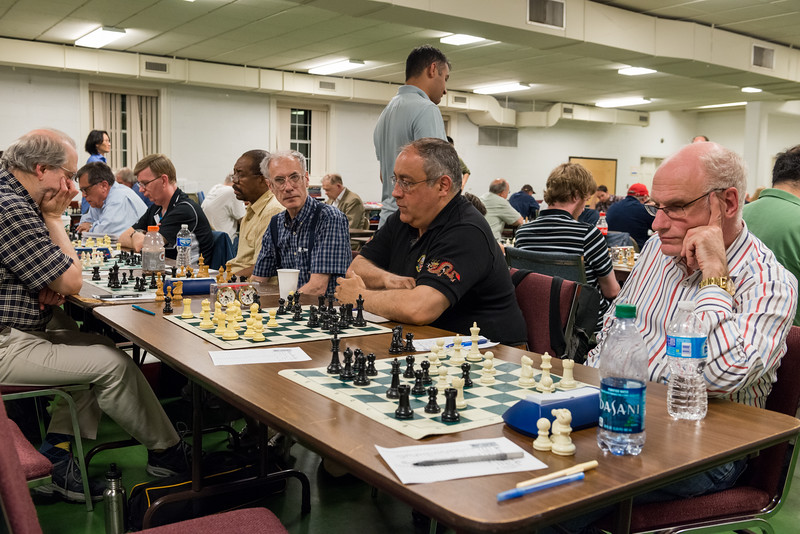 CAPTAIN: Leif Karell.
MAIN PLAYERS: Eugene Meyer, John Meyer, Greg Acholonu, Sal Rosario, Stan Fink, Stephen Cheyney, William Stokes, Xing Jian.








Arlington Kings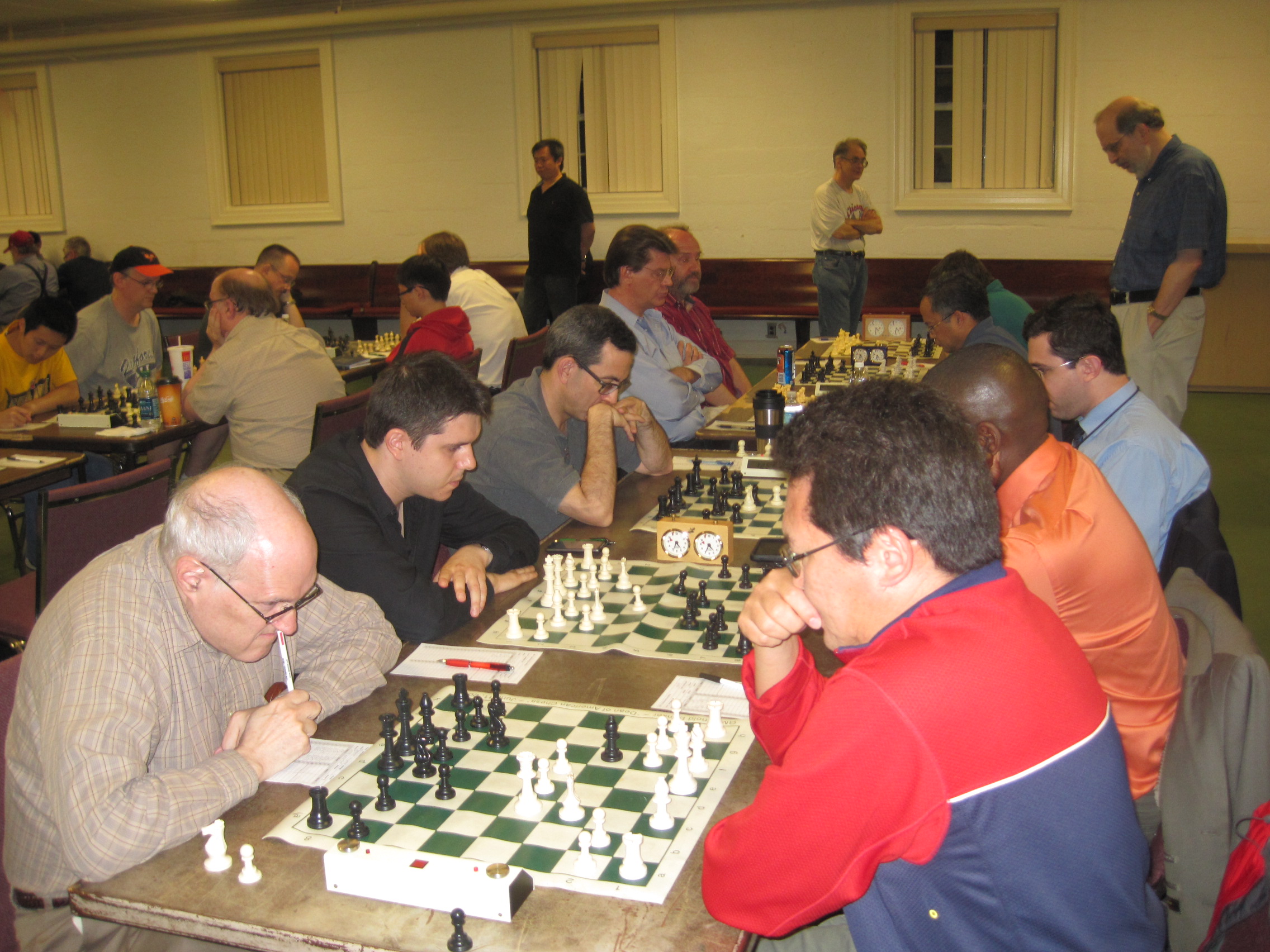 Acting-CAPTAIN: Adam Chrisney (Milo Nekvasil).
MAIN PLAYERS: Larry Kaufman, Jeremy Kane, Mauro Boffa, Michael Bennett, Donald Connors, Christian Vogler, Kenneth John, Sasho Dimtchev, Andrew Mao and Chris Sherwin.








Arlington Fury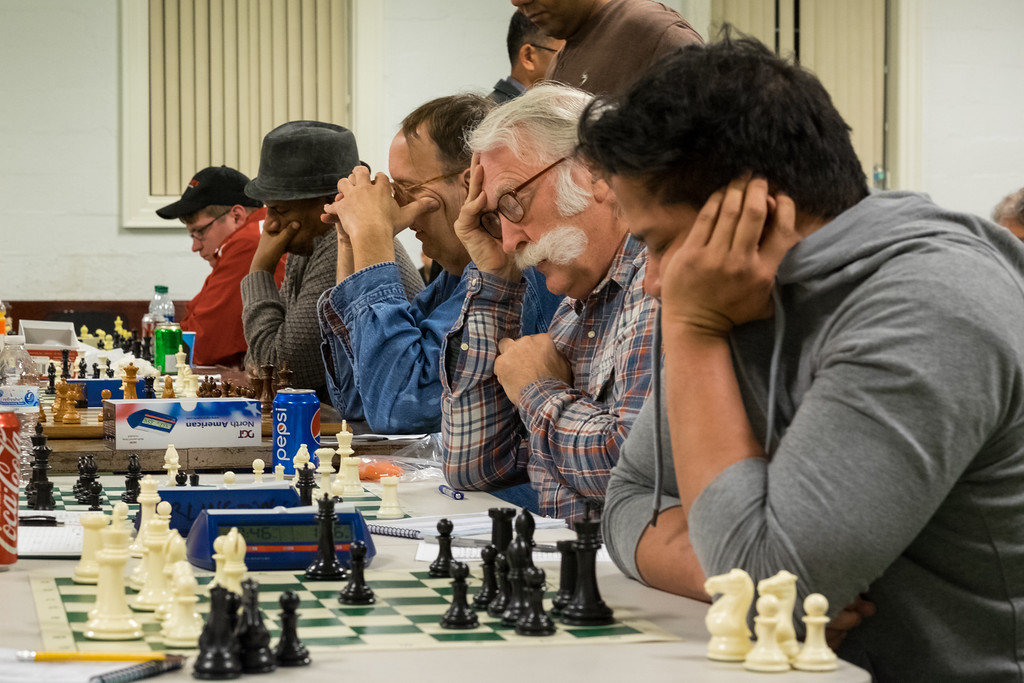 CAPTAIN: Adam Chrisney.
MAIN PLAYERS: Daniel Lowinger, Franco Jose, Sean Senft, Isaac Chiu, Anthony Campillo, Tom Beckman, Kebadu Belachew, Mark Ashland, Jonathan Mathews, Chris Snell, Tim Hamilton, and Stephen M. Miller.









Morphy's Mojos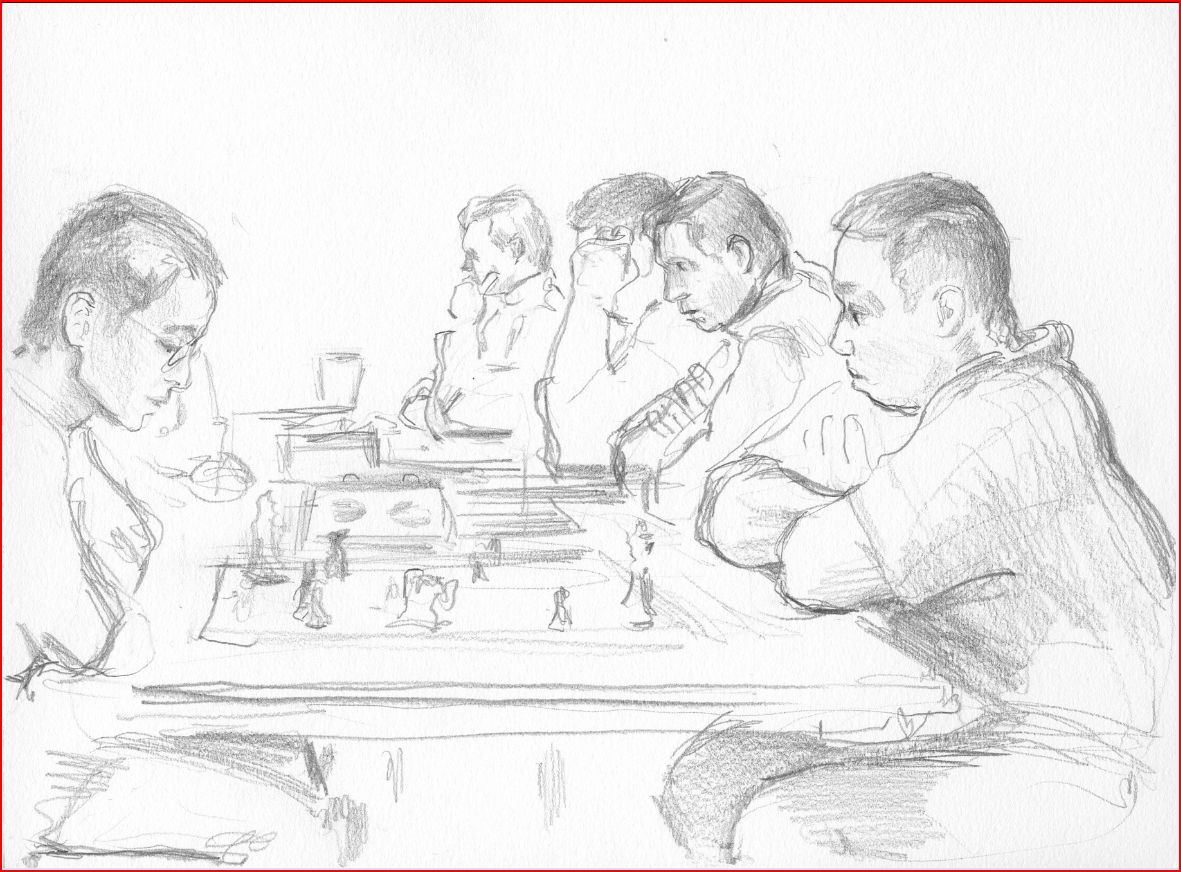 CAPTAIN: Bill Simmons.
MAIN PLAYERS: Peter Gould, James Guill, Steve Armentrout, Davis Siamon, Ako Heidari, Andrew Schechter, Peter Snow, Adam Chrisney, Karl Peterson, Bill Carroll.








DISBANDED - Ashburn Senior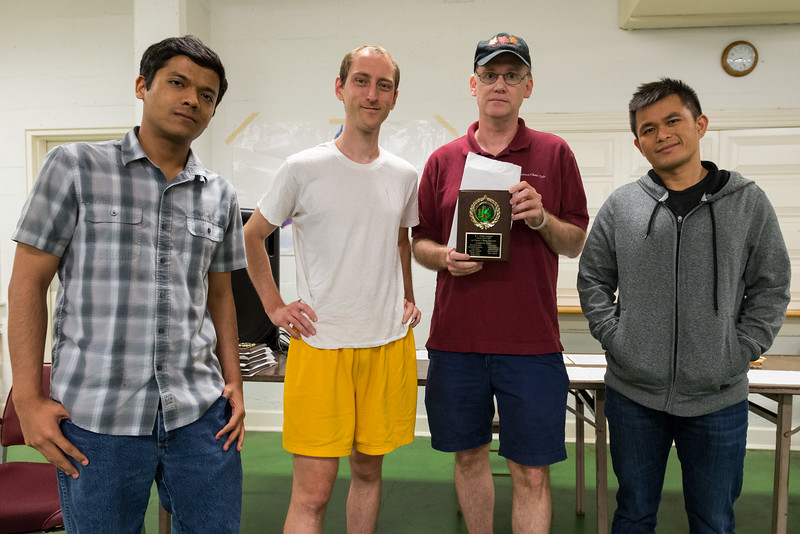 CAPTAIN: Shawn Hoshall.
MAIN PLAYERS: Anton Del Mundo, Lokesh Palani, Mahbub Shahlam, Andrew Tichenor, Vinay Doma, Scott Webster, Ray Duschene and Paul Swaney.









DISBANDED - Arlington Passed Pawns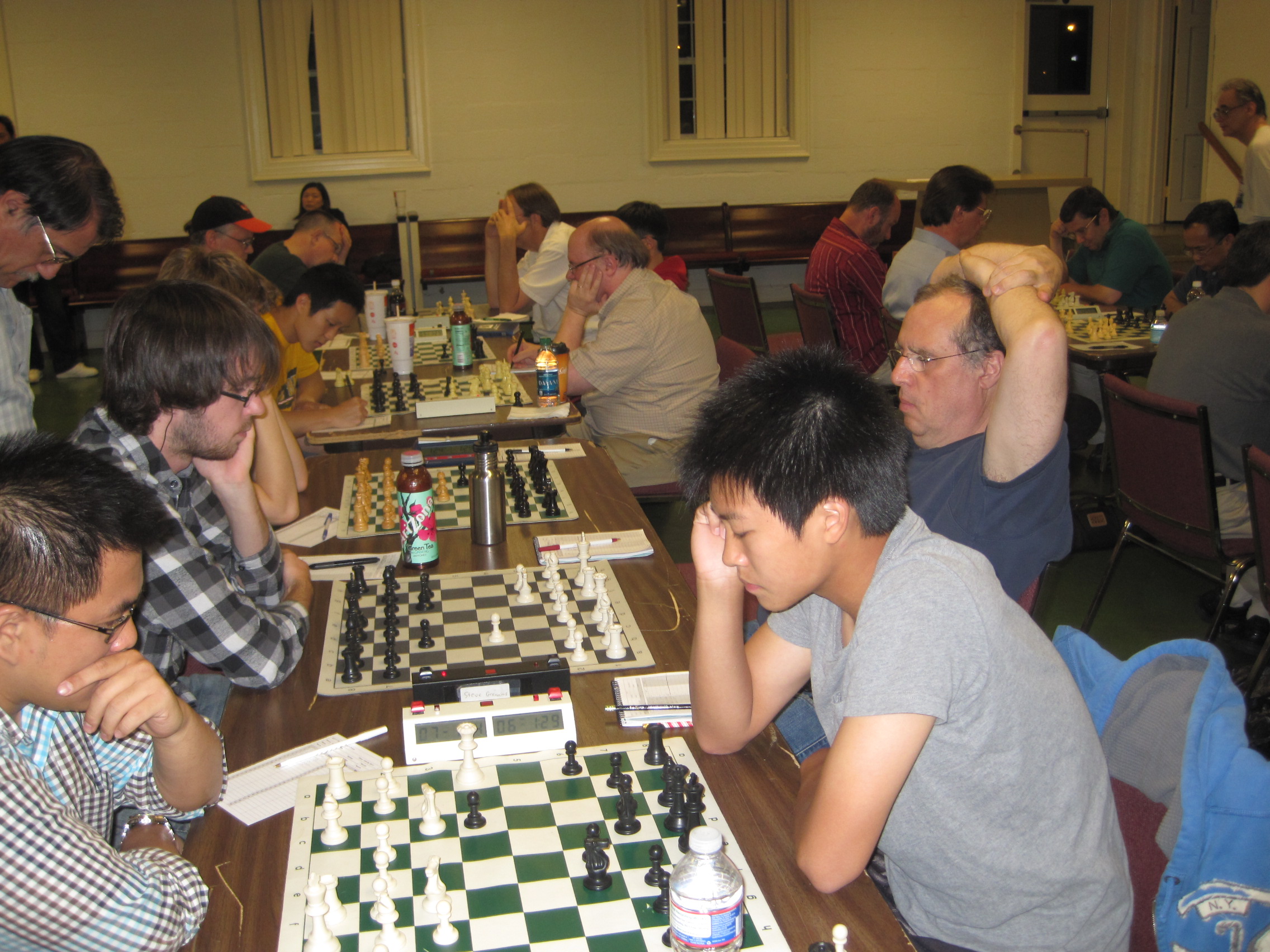 CAPTAIN: Chris Sherwin.
MAIN PLAYERS: Allan Savage, Ken Chieu, Steve Greanias, Mark Ashland, Patrick Ramsey, Tim Hamilton, Tom Beckman, Andrew Douglas.








DISBANDED - Arlington Rooks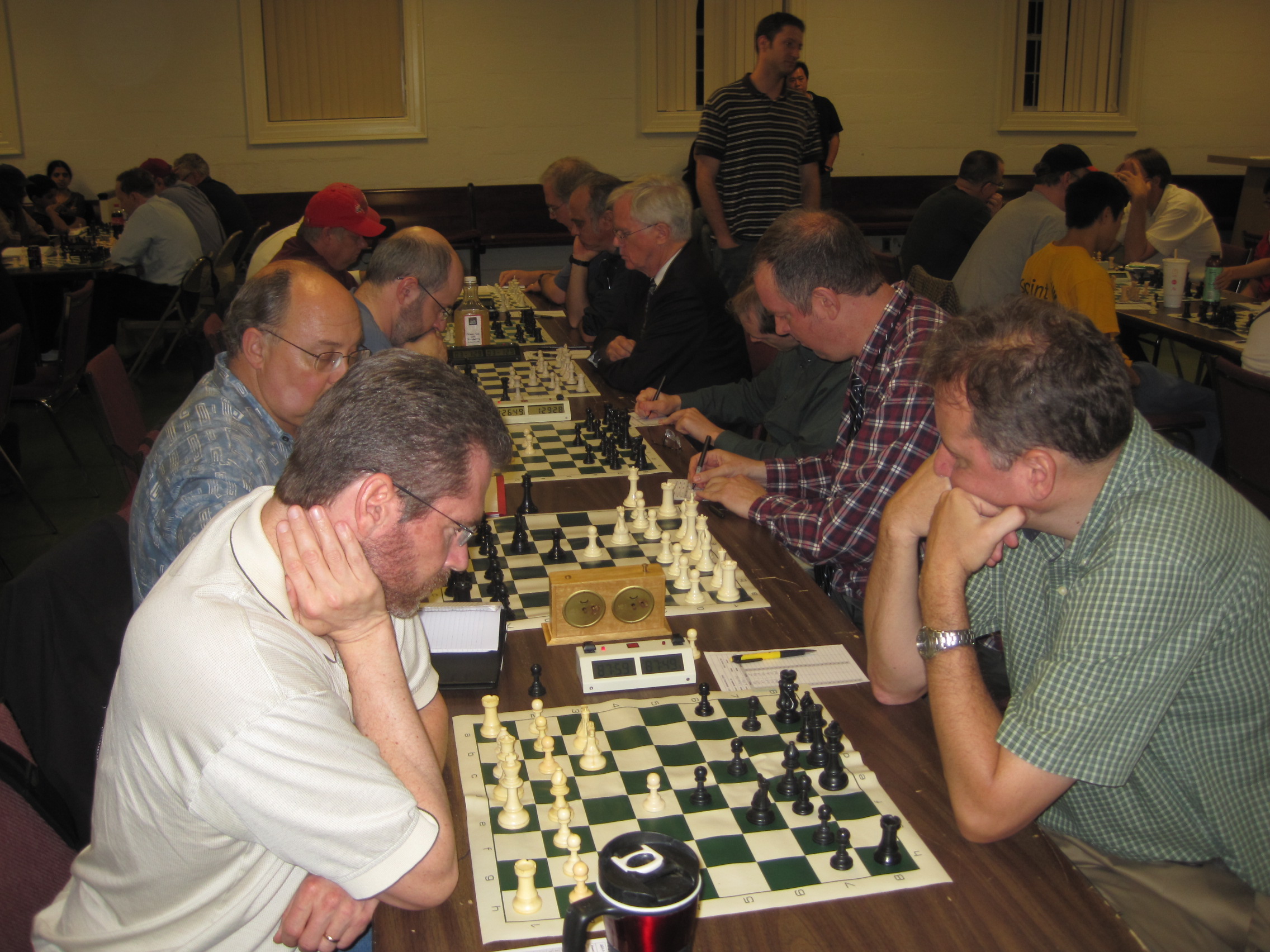 CAPTAIN: Steven Miller.
MAIN PLAYERS: Walter Morris, Bill Mason, Geoff McKenna, S. Webster, Peter Gould, J. Mathews.








DISBANDED - Rook & Roll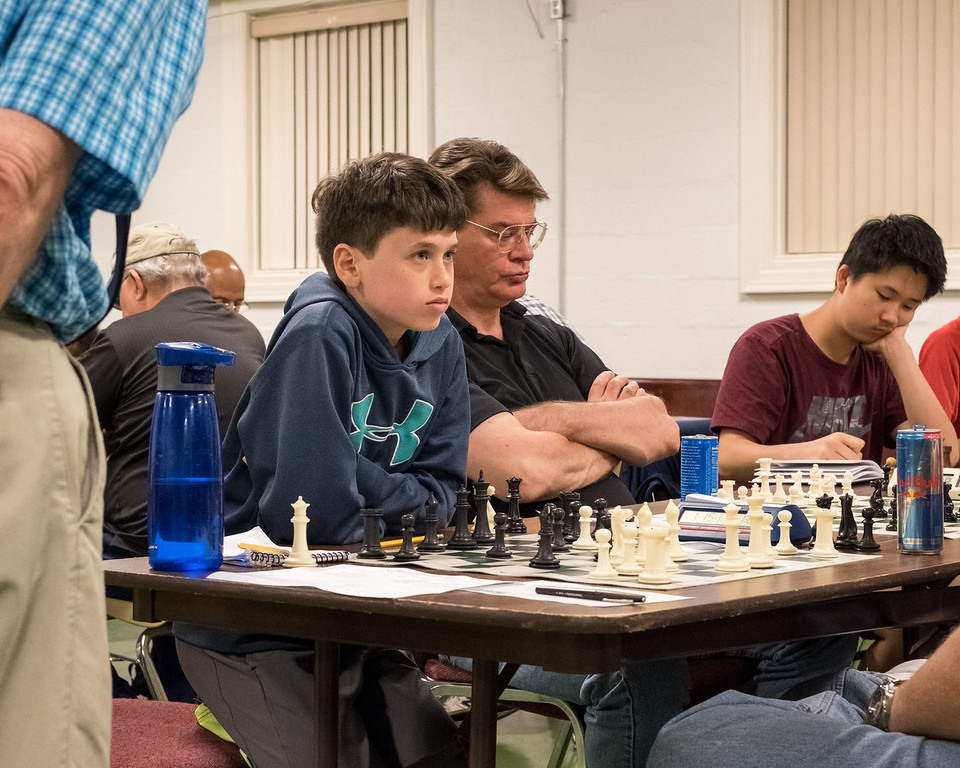 CAPTAIN: Sashka Davis.
MAIN PLAYERS: Akshay Induskar, Geoffrey Davis, Sam Schenk, Garrett Heller, Richard Tan, Camden Wiseman, Brandon Ou and Siddhant Nair.








Arlington Storm
CAPTAIN: Erik Knudsen
MAIN PLAYERS: Murtuza Hashim, Saigautum Bonam, Tom Hoopengardner and Justin Pickens.








Knight's Watch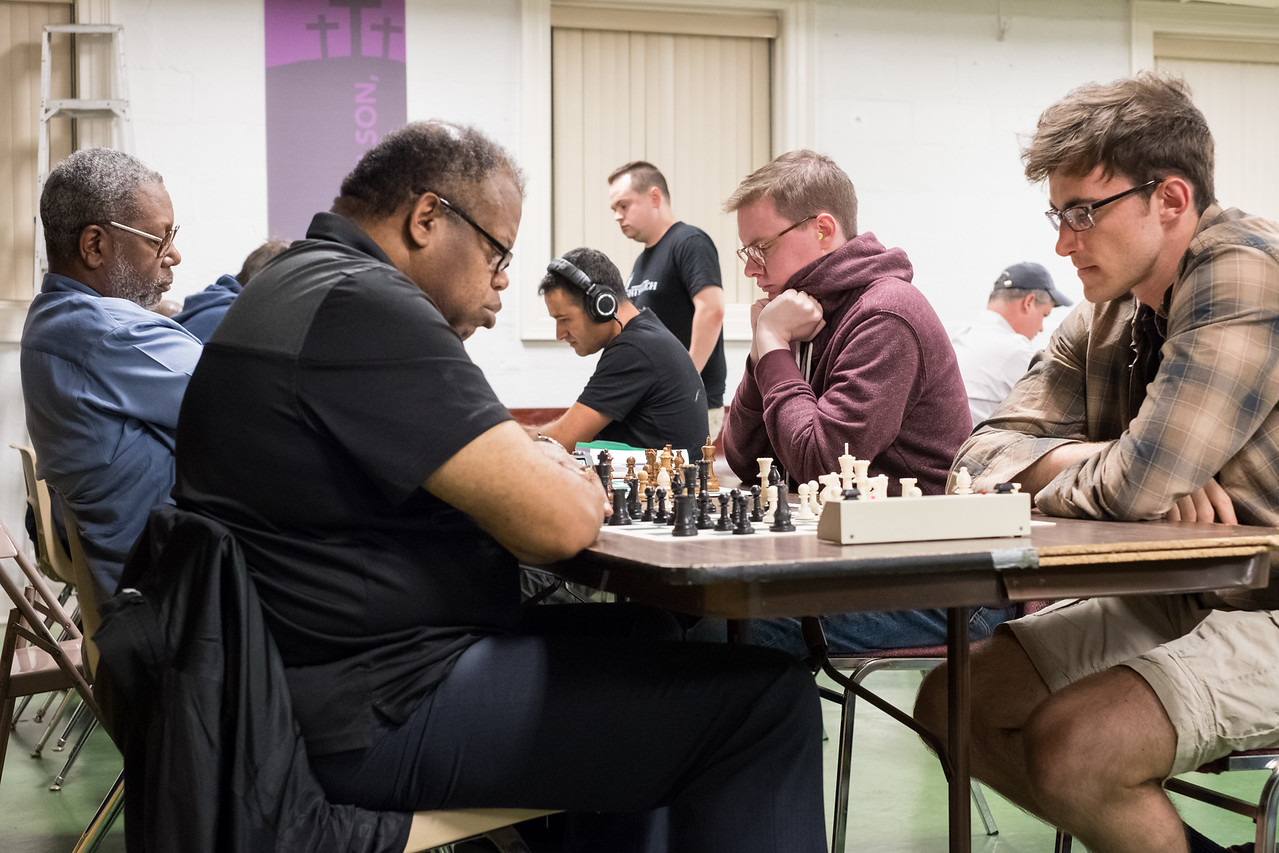 CAPTAIN: Lev Bagramian
MAIN PLAYERS: Mark Hyland, Thomas Shupe, and Mark Curren.









DMV Blitzkrieg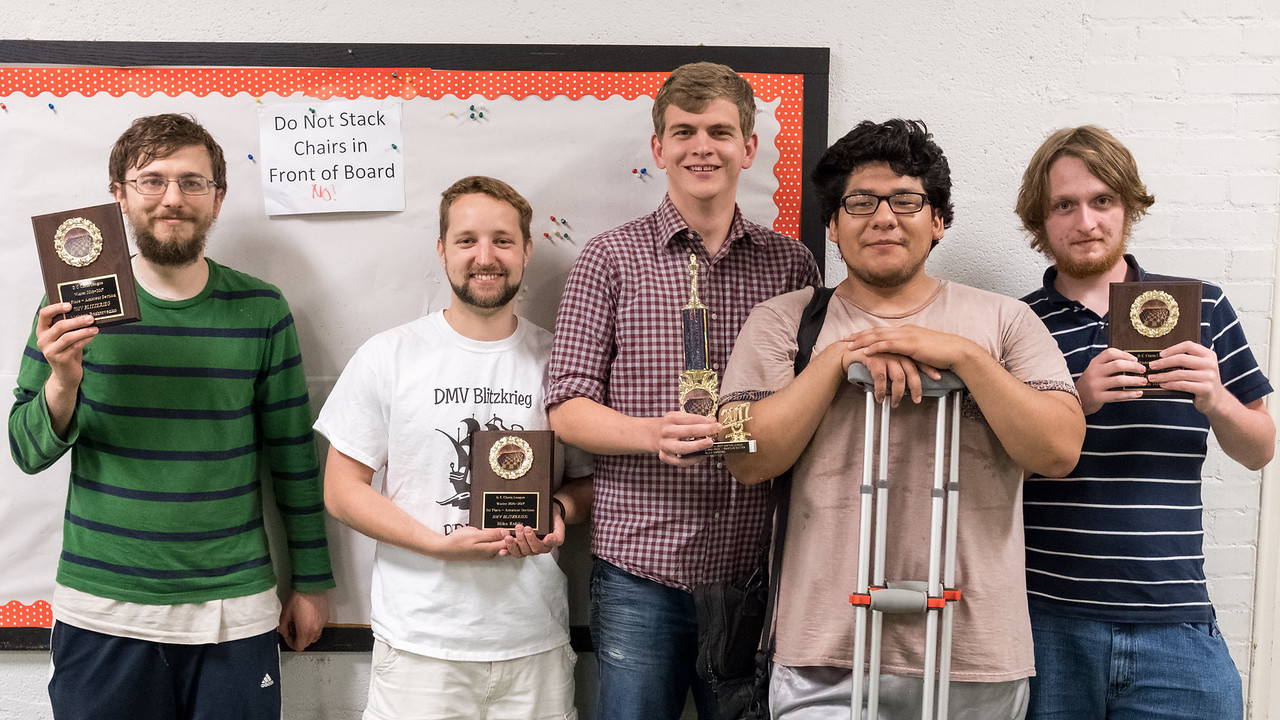 CAPTAIN: Aleksey Bashtavenko
MAIN PLAYERS: Victor Guzman, Josh Hiban, Alex Emmons,Mike Kobily and Luis Harnes.








DISBANDED - Arlington Bishops
CAPTAIN: Jerome Lindsay.
MAIN PLAYERS: Hashim Murtuza, Tom Hoopengardner, Tom Saunders and James K. Williams.








History of ACC
A Brief History of Arlington Chess Club
Six Decades of Chess in Arlington
By John T. Campbell (updated by Adam Chrisney)
Arlington Chess Club (ACC) was founded in 1954 and is currently the longest continuously meeting club in the D.C. area. When it began, that honor belonged to the Washington Chess Divan, which had its origins in the late 19th or early 20th century. The Divan closed for good in the early 1980's, leaving ACC to carry on the chess tradition in the Washington metropolitan area. Arlington Chess Club is not only one of the largest clubs in the area and the country, it has the distinction of having possibly the longest continuing weekly ladder tournament in the U.S. - and that streak is currently over 2800 weeks!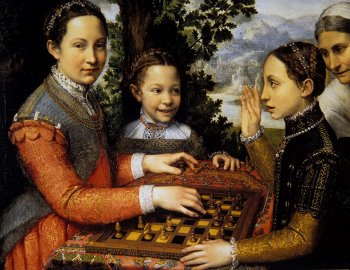 When I moved from Texas to Arlington in 1959, the President and guiding force of the club was Col. John D. Mattheson. He was active in Virginia Chess of the mid 1930's and was State Champion in 1936. He was a founder of the Armed Forces Championship, held annually in the D.C. area. He passed away in the late 1990's and is greatly missed. In the interim, other significant ACC Presidents included Bob Dudley (then owner and editor of Chess Enterprises, Inc.), Jules Zell (known for his enthusiastic support of chess at all levels), and that most persistent of Presidents, yours truly ... John Campbell! Most recently, Adam Chrisney became President in 2009 after joining the club in 2005 (He was also President of the VA Chess Federation 2013-2017 and VA State Amateur Champion 2011). Many features of the club were rejuvenated during his tenure, including tournaments, a new website, a beefed-up format for the newsletter, GM lectures and more.
During Mattheson's reign, the strongest player in the club was Columbia University educated psychologist Eliot Hearst. He had a plus score against the likes of Hans Berliner (former World Correspondence Champ) and Herb Avram, several times Maryland State Champion. Another strong player of this era was several time Virginia State Champion Irvin Sigmund. Unfortunately, his career ended early when he died at the age of 45 from Leukemia. Home grown FM Craig Van Tilbury represented the Virgin Islands in one Olympiad. Other notables include Fred Turin, David Eisen, Jack Mayer and NM Eugene Meyer.
More recently, notable ACC members have included GM Lawrence Kaufman (recent World Senior Champion), USCF Board Member and International Arbitor Mike Atkins, and NM Macon Shibut and NM Andrew Samuelson.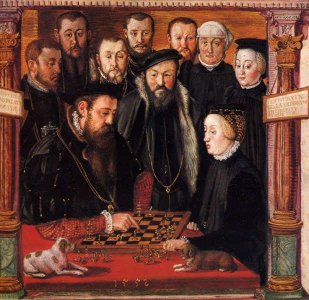 ACC Club membership has been as high as 400, though with the advent of the Internet it now hovers at about 200. The club holds regular Action, Blitz and Club Championship tournaments as well as a variety of lectures to maintain the scope of activities available to its members. ACC actively supports chess in the school system and has had several juniors, including Kevin Wang, Andy Huang, Yang Dai and others, highly ranked within the national age-group lists.
The club has sponsored annual simultaneous exhibitions with some of the strongest players in chess history. These players include GMs Svetozar Gligoric, Larry Christiansen, Roman Dzindzihashvili, Lev Alburt, Alexander Onishuk, Gregory Kaidanov, John Fedorowicz, Vladimir Epishin, and Michael Rohde and IM's Eugene Meyer and Jack Peters.
The club has also produced more than its fair share of Virginia State Champions, including Macon Shibut, Bill Mason, Walter Morris, Geoff McKenna, Irvin Sigmund and Andrew Samuelson. ACC has also had Virginia State Amateur Champions, including James Guill, current ACC President Adam Chrisney, and Murtuza Hashim.
A version of this article first appeared in the May 26, 1995 edition of the Arlington Chess Club News. Republished here by permission of the author, ACC President Emeritus John T. Campbell.
ACC Club Pictures
Below and in the attached web-page you can find a series of pictures of the ACC Friday meeting, ACC tournaments and of ACC members in action in other large chess tournaments and other chess events.
Want to contribute to our album? Please send pictures with brief descriptions to: chrisney2@gmail.com.
ARCHIVES: Older photos have been moved ... Here.
ARCHIVES: Older photos have ... Moved.